SKU: R1266 14 Bolt 3/8" Differential Cover

Click image to zoom
14 Bolt 3/8" Differential Cover
This is our basic differential cover, we see it as the only one worth making. The Corporate 14 Bolt axle is found in Chevy 3/4 Ton Suburbans, 3/4 & 1 ton GM trucks, what they end up in is up to you. The differential cover is a 1 piece 3/8" (.375") plate steel cap bent 8 ways then welded to a 3/8" ring! One of the reasons it is so strong is that we manufacture it out of A50 plate steel, thats 50,000 PSI tensile strength. After welding, the mounting surface is machined absolutely flat for a perfect fit! It's a great addition to the already near bombproof 14 bolt axle.

Will fit full float 14 bolt axles and will mate up fine with your ribbed 14 bolt axle. However, the additional bolt kit that we sell WILL NOT work with the Ribbed style 14 bolt. You will need to reuse your factory bolts (if they are long enough) or purchase new metric bolts with thread pitch (M8 X 1.25).
Ring and Cover are 3/8" thick
Plate steel CNC bent 8 ways
Machined absolutely flat for a perfect fit
All seams welded inside and out
Optional bolt kit comes with (3/8) 12 point bolts with washers
★★★★★
4.91/5 Stars out of 11 Reviews
David Bear (Coudersport, PA, US) | April 29th, 2020
After 5 years of abuse it is as good as new. Nice flat sealing surface. High quality steel and welds. Top of the line diff cover. Highly recommend. You will not be disappointed
Adam Sarosi (Silver Springs, NV, US) | December 2nd, 2017
Cover is just as strong as it looks. Welds look very good, machining looks good. Overall great quality! Arrived a day before it was supposed to as well. Will definitely buy from again!
Travis Brovont (wakarusa, IN, US) | December 2nd, 2016
Looks very heavy duty, very nice welds, great customer service, fast shipping
Nathan Mascolino (Jeffersonville, VT, US) | April 12th, 2016
I ordered this cover to replace a smashed up home made unit that came with a 14B I picked up. This Cover is beyond nice. So nice in fact I am going to order one for my D60
Johnathan Wilson (Cosby, TN, US) | March 26th, 2016
If you need a diff cover that can take a beating buy this you won't be disappointed.I ordered this along with the Dana 60 cover and couldn't be happier with my purchase, they were packaged well and arrived quickly. I would buy this again in a heartbeat.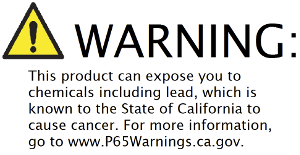 RuffStuff Differential Covers