SKU: R2253-A DIY Rock Sliders 60"

Click image to zoom
DIY Rock Sliders 60"
No bender? No Problem! Like many of our products, we wanted to offer a DIY Rock Slider Kit that can fit a wide range of vehicles. The most common design for a rock slider, the outside tube bends in at both sides and is welded to the inside tube. We would have to manufacture a dozen or more prebent lengths and still be limited by the sizes offered. This kit will allow you to build rock sliders at any length you choose. We use 3/16" steel plate to cap the ends of the tube at a 45 degrees angle and brace the inner and outer tubes 5.25" apart. There are three supporting gussets to brace the tubes in the middle and three 16" tubes and three "L" shaped frame plates to tie everything into the frame. All of the tubing is 1.75" x .120 wall DOM. This should cover most vehicles. Includes enough material to do both sides of the vehicle.
Kit Comes Unwelded.
Includes enough material for both sides of the vehicle.
Kit Includes
4 - 3/16" Slider End Cap Brackets
6 - 3/16" Slider Inner Gussets
6 - 1/4" Slider Frame Plates
6 - 1/4" Slider Frame Plate Gussets
6 - 16" Long 1.75" X .120" Wall Dom Slider Frame Tubes
4 - 60" Long 1.75" X .120" Wall Dom Main Tubes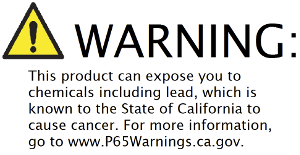 RuffStuff DIY Rock Sliders