SKU: R1679 1.75" Tube Tab , pair
Click image to zoom
This 3/16" thick shock tab is intended to mount to tubing. The tab will allow you to get a fully penetrated weld around the entire tube. The big hole size is for use with 1.5 inch tubing and all shock tabs come with 1/2 hole for shock bolt.
Details:
3/16" thick
1/2" bolt hole
1 1/2" mounting hole
Sold in pairs
Click HERE for 1/2" x 3" shock bracket bolts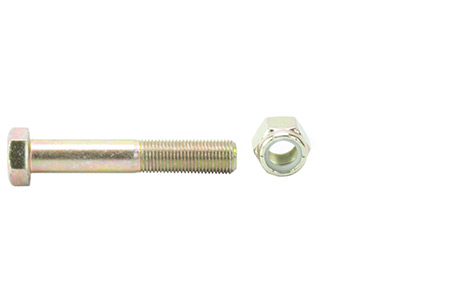 ★★★★★
5.00/5 Stars out of 1 Reviews
Paul (Ohio) | April 3rd, 2022
I use these on every bedcage I build. Very strong design. Perfect for mounting a shock to a tube.
WARNING: This product can expose you to chemicals including lead, which is known to the State of California to cause cancer. For more information, go to www.P65Warnings.ca.gov.