RuffStuff will be attending Pomona Off-Road Expo 2017!!! Come on out and join us for an awesome weekend!
The 2017 Lucas Oil Off-Road Expo Powered by General Tire is truly the greatest collection of off-road companies, parts, equipment, gear, action and experts ever assembled in America. From off-road racing to rock crawling, trail riding to sand sports, motorcycles and ATV's, to camping and adventure travel, fans have the unique opportunity to meet and talk with the most knowledgeable people in the off-road industry. Fans can experience the dynamic world of off-road thru ride alongs, racing demos, celebrity appearances, live music, industry media events and product giveaways all weekend.
WHEN
Saturday, September 30, 2017
9:00 am - 6:00 pm
Sunday, October 1, 2017
9:00 am - 5:00 pm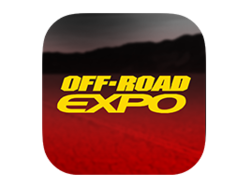 Great to use at the show!
WHERE
Fairplex 1101 W McKinley Ave., Pomona, CA 91768 - www.fairplex.com
FEATURES
Live Bands, Mobile Charging Stations & Forty Creek Whiskey Tastings In The Yokohama Power-Up Hub - Near Main Entry
Live DJ On The STEEL-IT Main Stage - by MAV TV Proving Grounds
Rubicon Trail- Off-Road Vehicle Ride Alongs in the Rock Garden with Pro Comp, Smittybilt and Rubicon Express
O'Reilly Auto Parts Show-N-Shine: Hot Trucks, Jeeps & Other 4x4s on Display - Enter Your RideToday!
SCORE Baja 1000 Exhibit- Meet SCORE Baja Legends and witness the course unveiling for the SCORE Baja 1000
Lucas Oil Off-Road Racing Series Demos | Trucks, UTV's & Modified Karts at the MAV TV Proving Grounds
Dirt Alliance Demos- MAV TV Proving Grounds
Hundreds of off-road exhibitorsselling the latest in 4×4 aftermarket performance wares at rock bottom industry prices.
Meet Pro Off-Road Racers and Celebrities
Miss Off-Road Expo Bikini Contest - Enter Today!
BUY TICKETS
Discount Tickets at
O'Reilly Auto Parts
O'Reilly Adult: $16 Child: $6 (6-12 yrs of age)
Tickets Onsale at O'Reilly starting August 24, 2017
Children 5 & under free with paid adult
Gate/
Online
Ticket Pricing
Gate/Online Adult: $20 Child: $6 (6-12 yrs of age)
Children 5 & under free with paid adult
**Additional service fees may apply with online orders

http://www.offroadexpo.com/pomona-ca?src=PPC&dom=GoogleAdWords