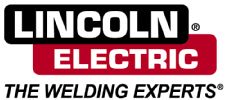 Ruffstuff Specialties is proud to announce the latest addition to their KOH family!
1/17/12 9am: This morning Lincoln Electric announced they will be participating in the Open Pit Program put together by Ruffstuff Specialties/FOA Suspension to support racers and spectators alike for the King Of The Hammers (KOH) series of events happening in early February in Johnson Valley, CA.
Mickey Holmes, Lincoln Electric's Manager of Sports Marketing stated: We have been looking long and hard at Off Road events and we think this is the right time to commit! We could not have a better partner than Ruffstuff Specialties and FOA Suspension with their experience at providing this type of service. The Welding and Plasma Cutting equipment we are providing will be the best on the lakebed and racers and spectators alike will also have 9 days to test new equipment in one of the most desolate environments on earth!
Lincoln Electric will be joining an experienced cadre of Rock Crawling/Desert Racing companies already involved such as Solid Axle, Jrat Offroad, Torq Axle, Power Tank, Rugged Radios, Baja Designs, Team Tube, Giant Motorsports, and Branik Motorsports in the Open Pit.
Ruffstuff Owner Dan Fredrickson stated, "With the addition of Lincoln Electric we can provide the type of on the spot service we need at the main and remote pits, large, truck mounted welders that can perform a repair you can be certain of its integrity. He went on to say that this is a unique motorsport, the majority of Rock Crawlers build their own vehicles and are welders themselves and with 230 racers and 20,000 spectators in Johnson Valley for the week it is the place to be if you are a welding manufacturer. Where else could you find 15,000+ welders in one place, not at a NASCAR race!"
All services are Free in the Open Pit Format Developed by Dan and Chris(FOA) and cover everything from shock tuning to major welding repairs. They also have the resources to repair just about anything else that might break or need adjustment. They will be available 24/7 for 9 days starting Thursday the 2nd. There are no restrictions to this service, anyone that asks will be assisted.